Dirtbag Runners Bow Valley workout for August 11, 2022 - "Doug's Doozy"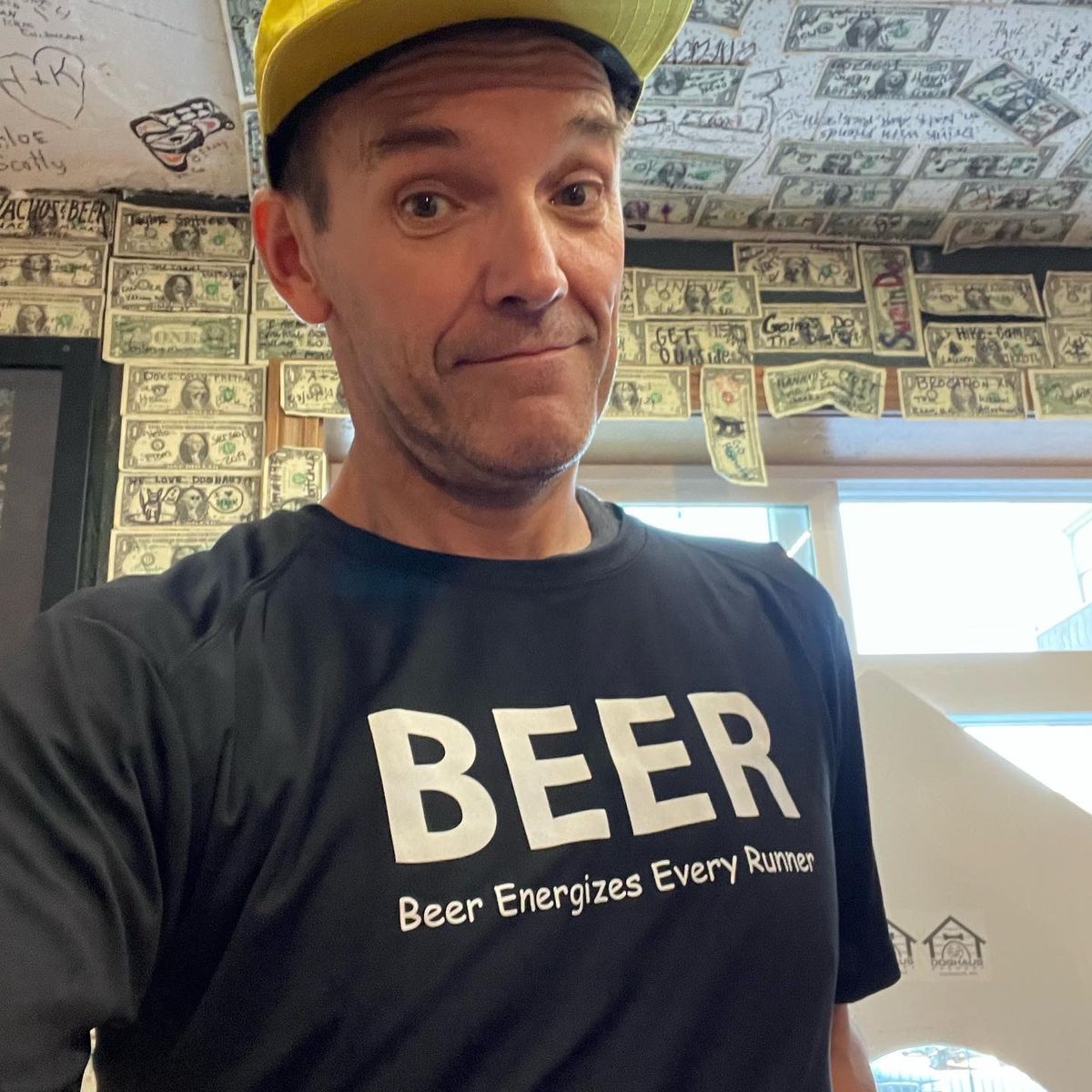 Dirtbags! Thirsty Thursday is back…..and we have none other than Doug Evans to thank for tomorrow's workout. I'm calling this one "Doug's Doozy"
We'll meet 6pm at the Nordic centre - usual spot.
We'll jog easy for around 2km, then it's 2 mins hard, 1 min very easy (we'll regroup in the rest periods); repeat x 6
We'll jog easy for about 5 minutes then jump into part 2….
1 min hard, 1 min easy; repeat x 10
The 2 min efforts will be done at 10 km pace, the 1 min efforts at 5 km pace!
The plan is to simply head out along Banff trail for this one, and we'll turn around when I figure we've gone far enough! There'll be no technical trail on this one so a road or trail shoe would be fine.
As always, everyone is welcome, we'll stick together and no one will be left behind!
Beers and pizza afterwards at BWTC!
See you all tomorrow, 6pm.