Dirtbag Runners Bow Valley workout for November 25, 2021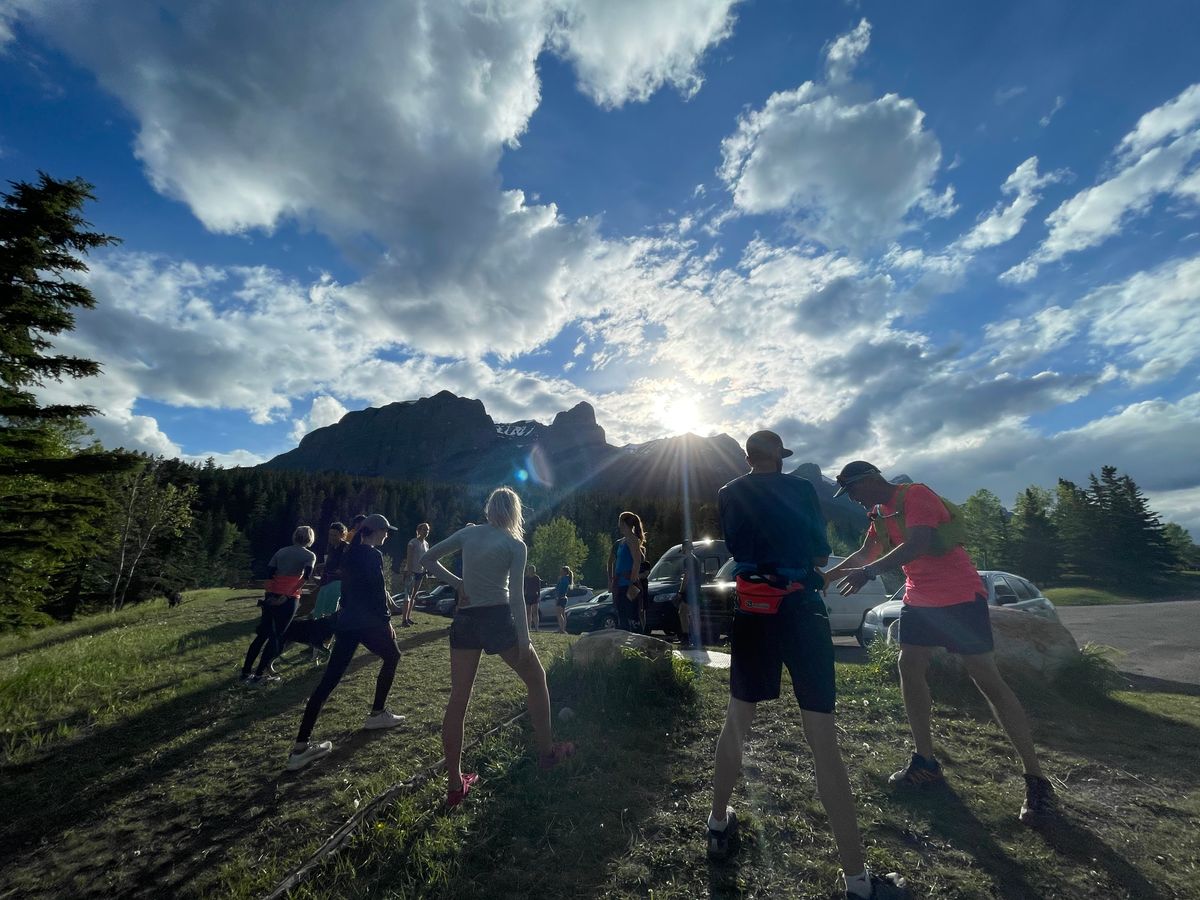 Dirtbags! Tomorrow let's meet at the Rundle Boat Launch at 6 pm. That's just over the Bow River bridge on the left as you head from downtown towards the Nordic centre.
We'll jog back over the bridge and head East along the river trail to the far end of 6th Ave by Millenium and the bike skills park.
We'll continue our warm up for a bit then jump into the workout which will be 6 x 5 mins with 3 mins rest between efforts. For the 5 minute rep it will be 2:30 out, 2:30 back so we'll all keep together.
I was out there this evening - the trail is wide and in pretty good shape. You could possibly get away without spikes (a trail shoe with some tread would work best) but micro-spikes will certainly be an asset!
Headlamps will be necessary, it's really dark out there!
All abilities are welcome, no one gets left behind and this one is super sociable!
I also hear that there are a few establishments selling beer nearby for afterwards 😀
....and advanced notice that we are planning a workout from One Wellness in the near future, with post run steam room, sauna and adult beverages! Can't wait for that one!