Dirtbag Runners workout for June 23, 2022 - 3 x (5 x 1 min)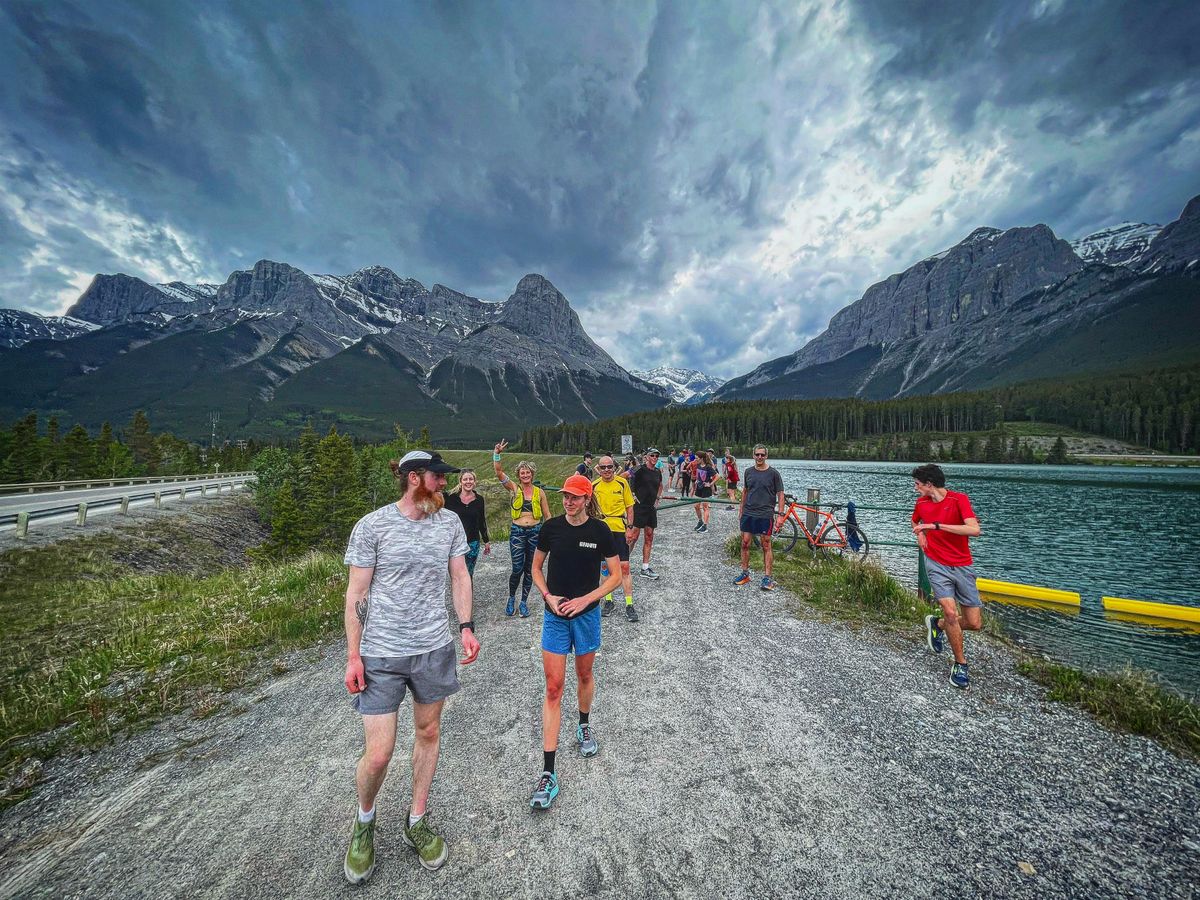 Here's your workout for tomorrow evening, courtesy of Liz Halleran who will be leading the session, as I'm jollying things up out East  in Quebec City!
"Alright Dirtbags, it's the last workout before the Beer Mile, so time to get those legs really turning over!
We'll meet at 6pm at the bike park lot on Benchlands and jog along the path towards Harvie Heights (aka wear road shoes, sorry pavement haters!). We will do 3 sets of 5 x 1min hard, 1min easy. 3 minutes easy jog between sets. All abilities welcome, we will be sure to regroup between sets to keep things social. This should also give people the option to flush out the legs and dial back the effort for those racing this weekend. See you tomorrow night!"
And remember - next Thursday we will have our beer mile! Attendance is mandatory, it's the running event of the year here in Canmore!