Dirtbag Runners Bow Valley workout July 7, 2022: the Track Pyramid.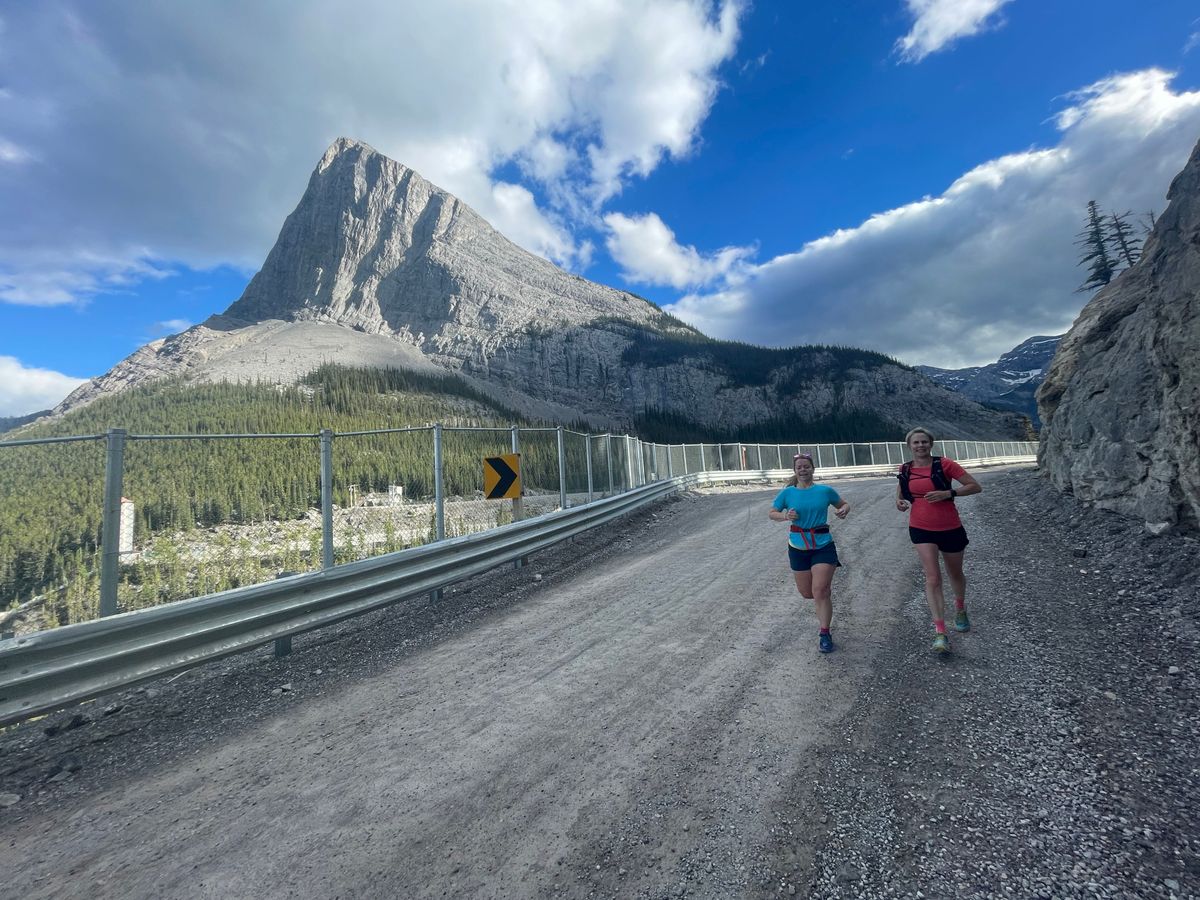 Dirtbags! Tomorrow we will meet 6pm at Strides. We will jog on over to the LGMS track for a pyramid style workout, then back to the store for some rehydrating and retail therapy.
From the Strides Crew:
"Strides welcomes the Dirtbags tomorrow night!  Meet at store 6pm, for a track workout and come back to the store for some beer on the house and enjoy 15% off everything in the store tomorrow night.  If you want to shop before the workout feel free to come in earlier also.  Scott, Kylie, Paul and Lyen will be on hand to help everyone out before and after the run."
The workout will be 300/600/900/600/300 with 300m easy jogging between intervals. We'll do 2 sets before heading back to the store for a drink.
Rumor has it that Canmore Brewing's latest offering "How low can you Gose" will be available. It's Steve's brain child, a 1.9% beer with salt, light acidity, and black currant. Meant as a post ride/run "recovery" drink, especially in hot weather.
Sounds perfect! Everyone is welcome tomorrow, and all abilities are catered for. No one gets left behind. This is a super social workout format that you'll enjoy,  and which is great for a little extra speed and leg turnover.