Beer Mile INFO (2) - from Tom/Heather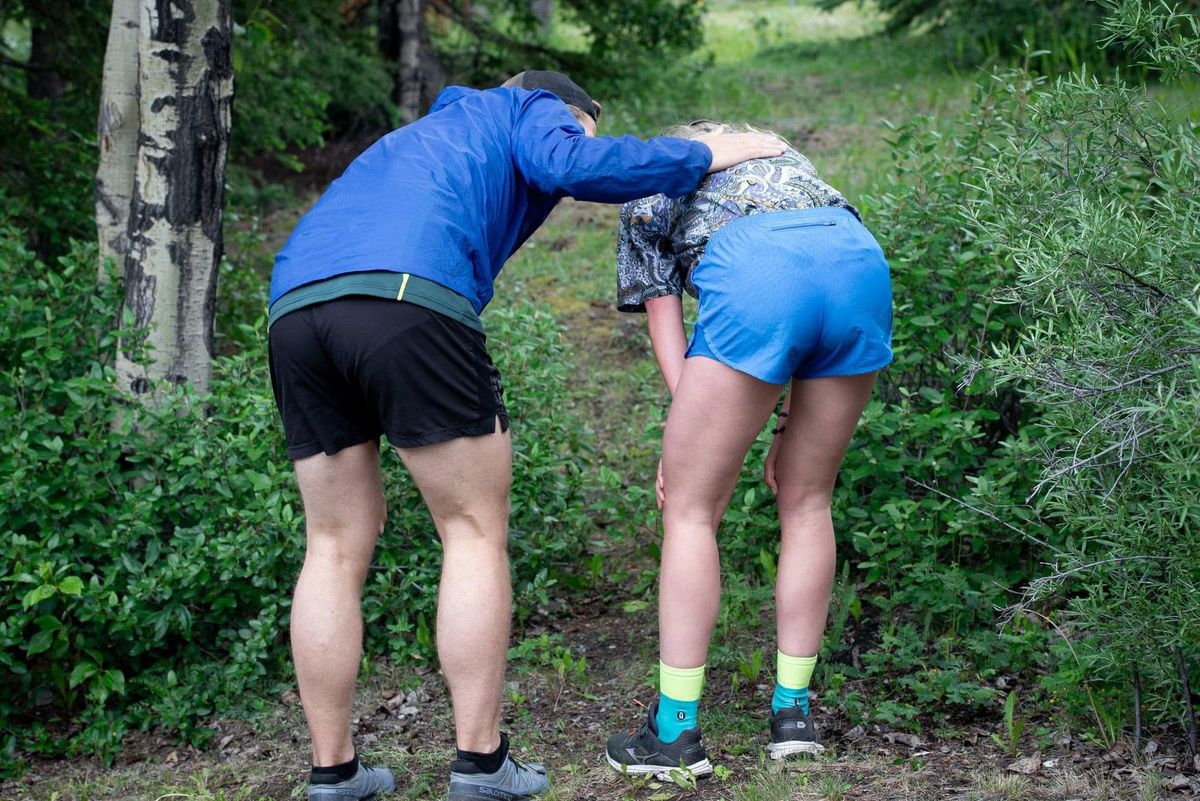 We're looking forward to hosting the Beer Mile tomorrow night - Thurs. June 30! Weather is unpredictable as usual, but we're on rain or shine, and we've procured some tents to keep people dry, similar to last year.
Address is 1008 Rundleview Drive. The event takes place in our yard next door, with the beer part happening on the side driveway and the 4 x 400m laps on the road and around the park next door. (Tom connected with the Town and they have confirmed that no weddings are booked for that space on Thursday night!)
Participants and spectators are welcome - particularly the Dirtbag Runners and Canmore Trail Culture members who come out to Dirtbags.
Parking: Please try to arrive by bicycle or on foot. The lower area of the Beer Mile driveway (by the wooden planters) will be designated bike parking where bikes will be well off the road and out of the way from where everyone will be gathering in the yard.- Those who do arrive by vehicle, please park on the road on the west side (opposite our house), as the course runs along the road on the east side and there will be no parking along the length of the road there.
Parking is free overnight on Rundleview, but vehicles need to be moved by 9AM in the morning. Overflow parking will be over at Quarry Lake. No participants in the Beer Mile/Wine Mile will be driving home!Any questions, please fire 'em over to myself or Tom!